Recipe
1 lb/450 g or more of Stinging Nettles (young tender shoots preferably harvested in early spring)
1 tsp salt
1 tbsp olive oil
1 onion
1/2 cup uncooked basmati rice
8 cups vegetable broth stock (or use 2 organic vegetable bouillon cubes)
More salt and pepper to taste
Garnish: cashew nut cream or regular cream (optional)
Method
1) Wearing latex/rubber gloves sort out the harvested stinging nettles and remove any thick stems.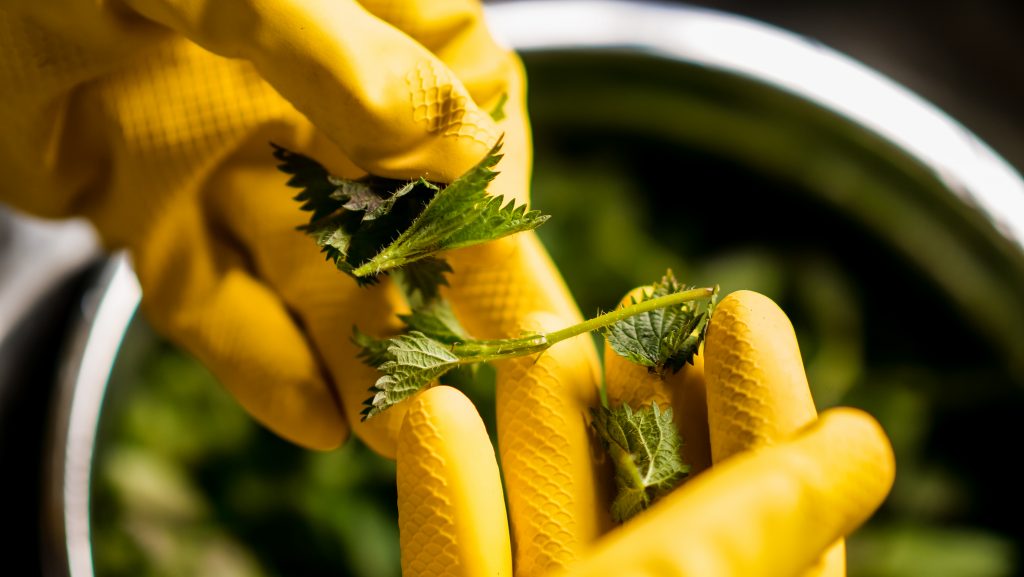 2) Wash the stinging nettles and drain.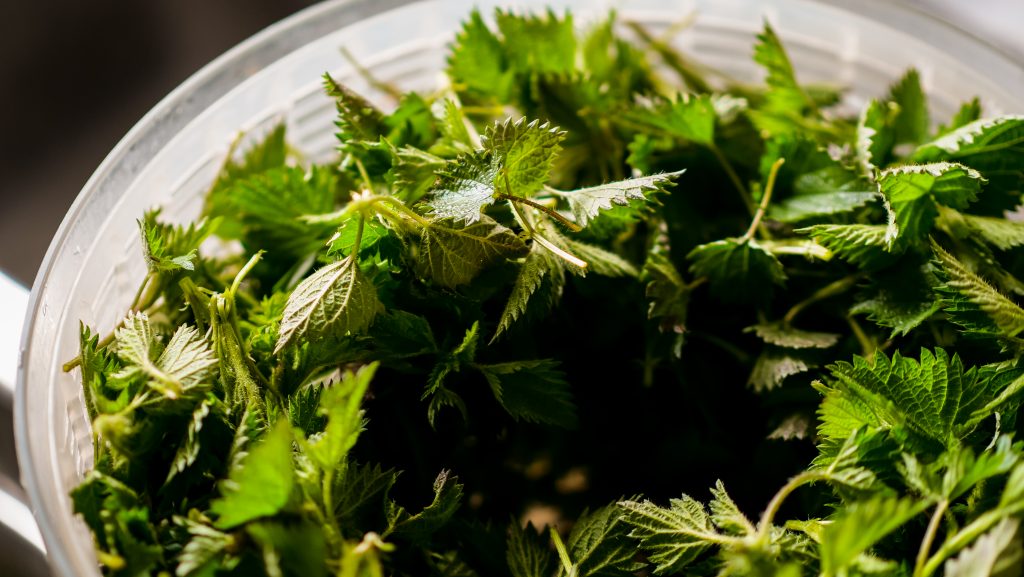 3) Bring a large pot of water to a boil with 1 tsp of salt added. Blanch the stinging nettles in the boiling water for about 2 minutes. This will remove the sting so you can chop it.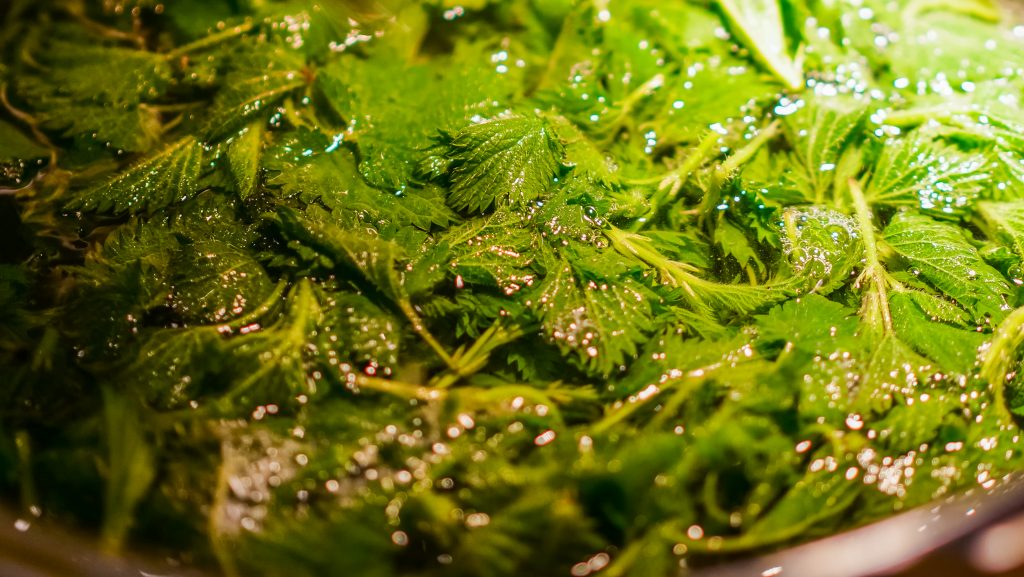 Use a large spoon strainer to remove nettles from the pot. Put them in a colander and run cold water over it to cool it down.
Do not drain the nettle water, reserve it to make your vegetable stock broth.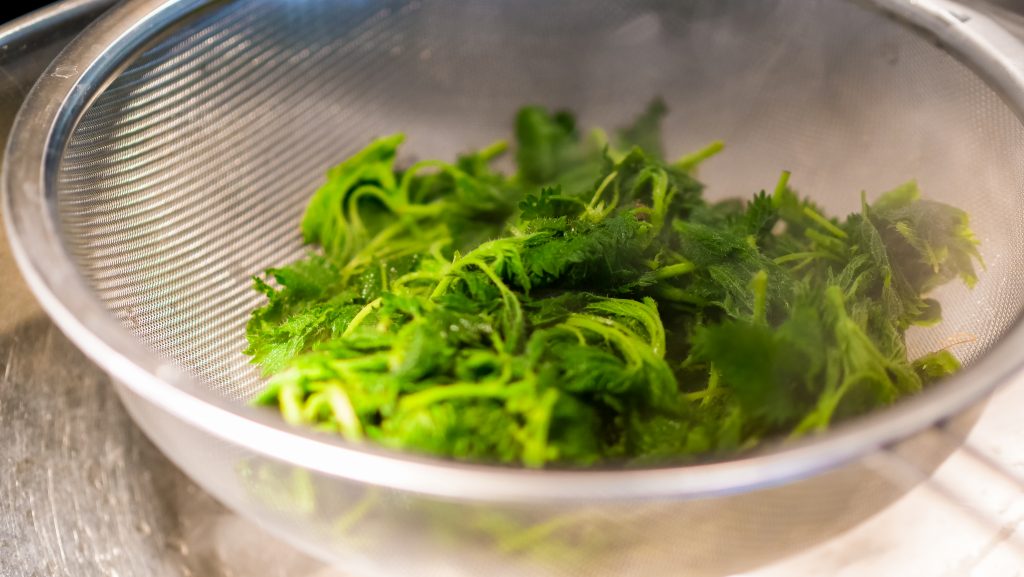 4) Fry a chopped onion in the pot. Add the reserved nettle water along with two stock cubes.
Bring to a boil and add the rinsed basmati rice. Always rinse your basmati rice a few times with water until the water is clear.
Add rice to the pot and simmer for 8-10 minutes.
5) Now add the chopped stinging nettles. Simmer for about 5 minutes, do not overcook this nutritious pot herb. Add ground black pepper to taste. You may not need to add more salt.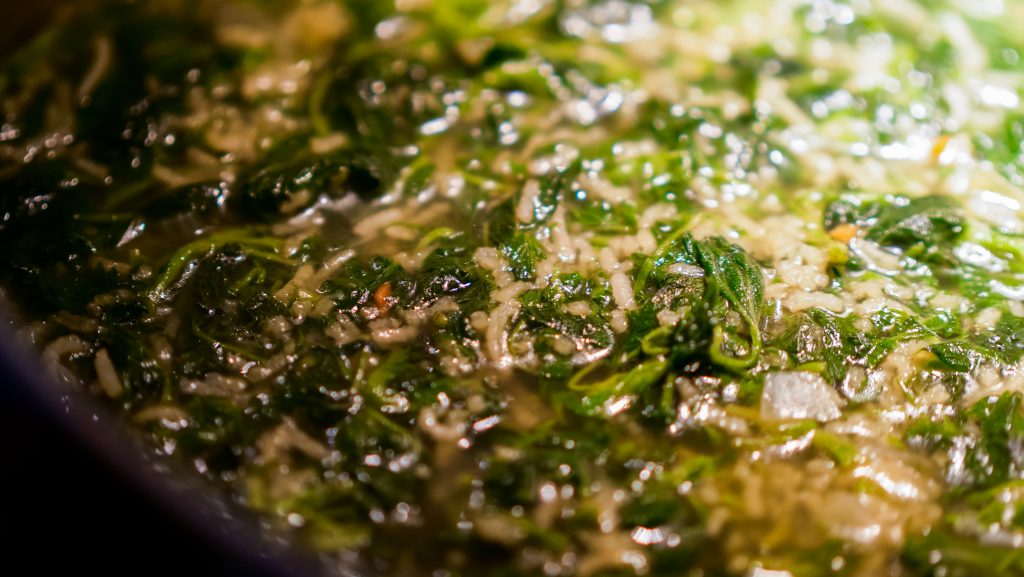 6) Turn off the heat. Using an immersion blender puree the soup. You can enjoy this soup with or without cream served in the bowl.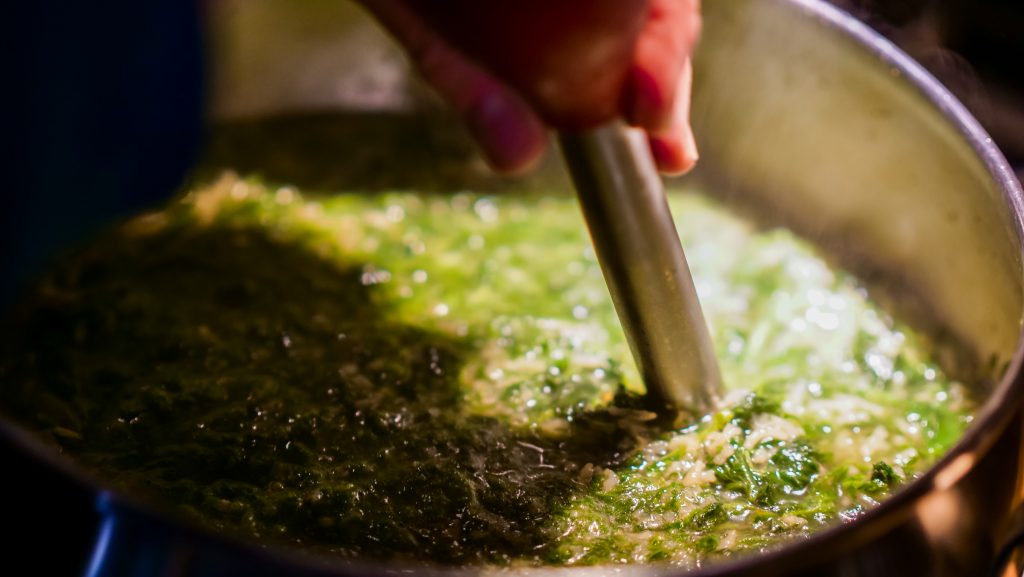 Enjoy!
– Recipe contributed by Karin M
Did You Know?
The botanical name for Stinging Nettle is Urtica Diocia
Nettles are a Nutritive (a class of plants that are rich in vitamins and minerals; a source of easily assimilated nutrients. Ideal for those suffering with anemia.)
Cooked nettles are both salty and sweet. The stronger, salty flavor indicates the high level of minerals and the sweet flavor encompasses elements that build up tissues and strengthen the body.