At a Glance
Two evenings and two days to let your wild, tender, curious feminine play. Join 5 herbalists as they share the many gifts plants have for women. We will sing, dance, tell stories, recite a poem or two, laugh and maybe even cry.
This event is for all who identify as the feminine.
Cost: $325 plus HST
Where:  The Ginkgo Tree – Kina gegoo Botanical Sanctuary
When: August 12th -14th 2022
Accommodations: All participants are welcome to camp at the sanctuary. Kina gegoo Botanical Sanctuary is located in Cannington, ON. Once registered, you will be emailed a confirmation letter including all the necessary location details and other information.
Please note: If you wish to stay in nearby indoor accommodations, we can provide you with a list of options.
Meals: All the delicious meals are vegetarian, with gluten and dairy free options. Your taste buds will enjoy meals from Saturday breakfast to Sunday lunch. There will also be a tea house open throughout the weekend. We encourage you to bring snacks as well dinner on Friday or eat beforehand.
SPONSORS:  Everything Herbal, The Ginkgo Tree and Faunus Herbs
Click Here to Register!
Welcome to Lady Slipper
Join us for a unique, intimate gathering of women and plants at beautiful Kina gegoo Botanical Sanctuary, August 12th to 14th, 2022 in Cannington, Ontario! Participants are welcome to camp on the land under the trees and experience this sacred place first hand. (If camping is not your thing, please ask for a list of nearby places where you can stay!)
This is a unique weekend to let your wild, tender, curious feminine play. Explore the many gifts plants have for women, with five herbalists teaching about their craft. Attendance will be limited to a maximum of 60 people. We will sing, dance, tell stories, recite a poem or two, laugh and maybe even cry.
Throughout the weekend you will have the chance to participate in four workshops, offered by experienced traditional herbalists, each bringing her own style and approach to herbal medicine. This is truly a unique opportunity to learn from women who have all walked the path of healing with herbal medicine according to her tradition.
In small groups, you can meet, connect with old friends, make new friends and share ideas as you move through each workshop, and during the spaces in between. Saturday evening will feature a keynote address by herbal elder Christine Dennis, followed by a bonfire gathering with song and some dancing.
We'll also go on plant walk through Penelope's beloved United Plant Savers' Kina gegoo Botanical Sanctuary, as well as the chance to explore the gardens and the beautiful surrounding wild land on your own.
Once registered, you will receive a download of the registration form along with directions to the sanctuary and a few more important details that will be required to be filled out, signed and returned to us via email.
The organizers of this gathering recognize that gender is diverse and ever-flowing. Lady Slipper Herb Gathering is a committed safe space for people of all gender identities and expressions. In calling this gathering a "women's" gathering we are not limiting the attendees to cis-gendered women. This gathering invites people of all gender identities, who may feel connected to immersing oneself in feminine energy and feminine wellness education for the weekend. Should you have any more questions or concerns, please contact us!
All participants will go home with a gift from our sponsor Faunus Herbs!
---
Meet Your Teachers and Presenters

---
Keynote Speaker:
Christine Dennis
Registered Herbalist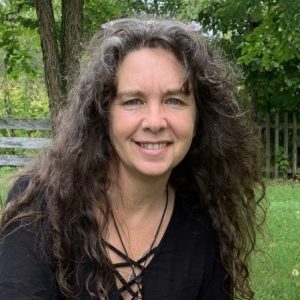 Christine is an eco-psychospiritual herbalist, with a Master of Science (MSc.) degree in Herbal Medicine from the University of Wales in the UK. She is a current Professional Member (RH) and past president of the Ontario Herbalists Association as well as a member of the National Institute of Medical Herbalists (MNIMH) in the UK. Christine is an IFS-informed therapist (Internal Family Systems model of psychotherapy), having first been introduced to this approach by ayahuasca in a ceremony about 15 yrs ago. 
In awe of the Mystery, as a vitalist, death doula, ceremonialist, griever, amateur naturalist, thus being a lover of Nature, and having a blend of bio-medical, traditional, energetic and mystical herbal medicine experience, Christine considers herself to be an eclectic and integrative practitioner. She has 25+ years of hands-on experience in the field, seeing patients, and facilitating herbal and health education.
Living at the end of a dirt road, surrounded by trees, gardens and nature, right next to the forest, it is here that Christine works and dwells in the edges.
Website: christinedennis.ca
---
Aku Dunyo Richter
 Traditional Herbalist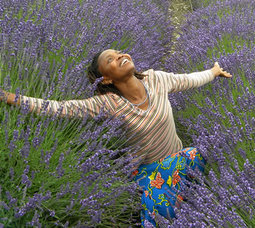 Aku is a member of the Ewe tribe of West Africa from the village of Dagbamete, in the Volta Region of Ghana. The daughter of a village priest who is also a prominent traditional psychic herbalist, Aku moved to Canada to join her husband, Conrad Richter of Richters Herbs, in 1996. She was a member of Kekeli, an African traditional drum and dance ensemble based in Toronto. She is the greenhouse manager of Richters Herbs in Goodwood where she lives with her husband and three children. In 2013, Aku was initiated as Queen Mother of her village in Ghana by the elders in an elaborate ceremony.
Website: Richters.com
---
Penelope Beaudrow
Registered Herbalist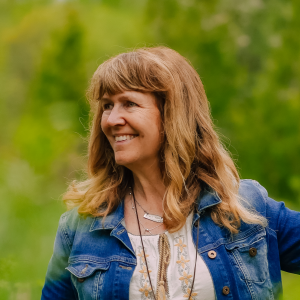 Penelope Beaudrow is a Registered Herbalist who has devoted the past 25 years to helping others foster deep and resilient connections with the living intelligence of the natural world and the regenerative, healing forces of plants and the medicine they carry. Penelope earned her Diploma in Herbal Medicine from Dominion Herbal College in British Columbia. She serves as Product Development Specialist and Herbal Educator at Faunus Herbs. She is also deeply engaged in in the field of herbal education, including in depth work with the Association for the Advancement of Restorative Medicine and The Ginkgo Tree Herbal Course. Penelope is deeply concerned with regenerative ecology as an integral component of the health and wellbeing of the earth and all of its inhabitants. She works diligently to reintroduce a wide variety of native, at risk and endangered plants at her sanctuary and farmstead and is engaged in significant re-wilding efforts.
The work that Penelope is engaged in every day aims to lay the foundations for a verdant, thriving, and viable future that upholds and works alongside the brilliance of nature. The path of earth stewardship has as its goal harmony, health and the peaceful coexistence for all beings. The transformations that Penelope has, and continues to witness through her careful and patient partnership with the green world have far exceeded her hopes and expectations; when the plants begin to speak, it's always best to listen, for the marvels that will unfold are sure to be beyond our wildest dreams.
Website: Home – The Ginkgo Tree
Facebook: The Ginkgo Tree | Facebook
Instagram: The Ginkgo Tree (@ginkgothetree)
---
Lauri Hoeg
Traditional Herbalist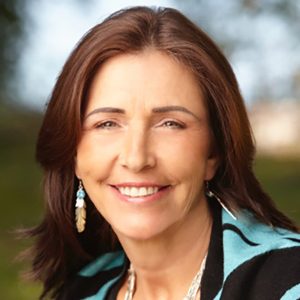 Lauri Hoeg is Anishinaabe Kwe and a proud member of the Chippewas of Georgina Island First Nation where she lives and creates in her studio by the water called "Eagles in the East". Inspired by her First Nation culture and island surroundings, Lauri loves to create.
Artistic interests for Lauri include traditional beadwork, leatherwork, designing jewelry, and acrylic painting that is inspired by the eastern woodland art movement. These paintings convey bold and beautiful colour and an overwhelming feeling of interconnectedness.
Lauri's passion for health and wellness have drawn her to practice the Indigenous tradition of supporting one's wellbeing through plant medicines. Growing up she came to know many plant medicines and how to forage and gather from her family and community. Later in life, participating in ceremonies the plant medicines became part of her spiritual journey. Lauri has been fortunate to receive teachings from her elders in the Indigenous community. Her interest also led her to study and complete Rosemary Gladstar's course, 'The Science and Art of Herbalism' with the Ginkgo Tree. Lauri continues her herbal learning and sharing with Penelope at the Gingko Tree where they have developed their own workshop sharing the spiritual and medicinal uses of plants.
It is Lauri's belief that "Spirit" moves through you when you are creating, because she has often been surprised at what shows up when she lets her brush lead the way and experiences that same interconnectedness when working with plant medicines.
Facebook: Eagle's in the East Studio | Facebook
---
Abrah Arneson
Registered Herbalist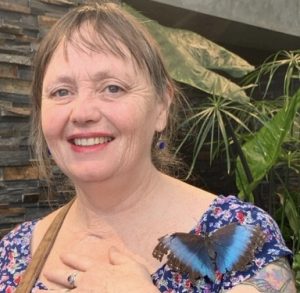 For most people there is an essential question in their life. This question is their beacon during times of transformation. Some would even say this question is their karma. Abrah's question is:
how can the intoxicating beauty of life co-exist with depth of despair suffering life can bring?
This question has led Abrah to work in hospice supporting the dying, train as doula to hold women in their labour, travel to all continents on this planet and spend a year in retreat in the Yukon wilderness. Abrah's practice of herbal medicine, she has been practicing for 15 years, has nourished this question and deepened her understanding of transformation from illness to health, from despair to hope and from disconnection to connection. Her experience with plant medicine has taught her many times that a single plant is much more than a remedy of a physical illness. Plant medicine sooths physical wounds, mends broken hearts and opens minds to the wonder of life. Abrah is the author of The Herbal Apprentice: Plant Medicine and The Human Being and the Herbal Apprentice Workbook. And currently runs a herbal clinic in Ottawa, Ontario and is available for distant consultation via Zoom. Abrah offers an herbal apprentice program in the Gatineau in Quebec.
Website: Home – Abrah Arneson (abraherbs.com)
Facebook: Abrah Herbalist in the Woods | Facebook
---
Pat Crocker:
(No longer attending due to Covid)
---
Live Music:
Dayna Pirso
Musician, Performer and Herbal Apprentice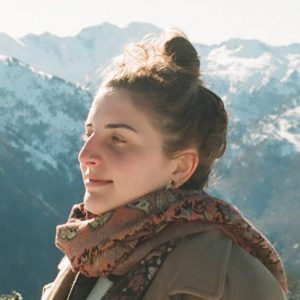 Dayna Pirso is a musician rooted in folk traditions, history, story and song. As a banjo player and percussionist, she has shared music in houses, bars, folk festivals, and on street corners. She shares music that she has been taught from many people during her experiences hitch hiking across the country and travelling in the United States. Performing old time, ragtime and Americana music on her banjo, Dayna Pirso delivers every song with charm and a genuine respect for the tradition of song.
Dayna's Music: Bandcamp
---
Talks/Workshops
---
If the Shoe Fits
with Keynote Speaker Christine Dennis
---
Open the Gate and Surrender to the Plants
In Africa the spirits play an important role in healing. Plants have spirits that are respected and honoured. The spirits of the patient, the healer and the plants must all be in alignment for healing to occur. We believe plants call out and reach out to us in our visions, our dreams and in our thoughts. When we immerse ourselves in the spirits, and merge with them, we get to know them and use them effectively. Surrendering to the plant spirits means developing awareness and sensitivity, and when that happens the instructions will come to you.
with Aku Richter
---
Herbal Medicine From the Heart
with Penelope Beaudrow
In this heart to heart talk we will learn to develop a stronger sense of instinct and wisdom and growing empathy to the plants around us. We will get to the heart of the matter – our hearts not only house our physical and emotional health, but now are considered as having its own brain. We invite you to follow your heart during this talk – discovering what plants your heart might benefit from.
---
Create Your Own Medicine Pouch
with Laurie Hoeg
Anishinaabe people carried a medicine pouch and many still do. A medicine pouch is a way to keep your sacred medicines close by and what you carry in your pouch is personal to you. Come join Lauri to learn about and make your own medicine pouch to carry on your personal journey. Lauri suggests carrying a "balanced" group of medicines that support you physical, emotional, intellectual, and spiritual wellbeing. Also learn about the four sacred medicines of the Anishinaabe people; tobacco, sweetgrass, sage and cedar; and receive each of these beautiful sacred medicines to include in your newly created medicine pouch. We will begin the workshop in a good way with a smudge and a prayer and end with a song!
---
Mother Ev, Agnus, Elizabeth and Joan
with Abrah Arneson
Meet three generations of women who lived from the late 1400s to the late 1500s in England. Mother Ev had secrets. She passed her secrets onto her granddaughters when they turned twelve. Mother Eve knew the secrets of plants… the plants women took for contraception. Let's tease out these threads tangled by time, and gently begin to bring Mother Ev's knowledge back into the light of day.
---
Smoothies Take a Wild Leap
(Canceled)
with Pat Crocker
Schedule 
Friday August 12th
4-7 pm ARRIVAL, registration, set up tents and settle in.
6:30 pm Teacher Meet and Greet in the barn
7:30 pm Opening Ceremony with Lauri & Penelope
8:00 pm Introductions, storytelling and songs
9:00 pm Live music with Dayna
11:00 pm Shhhhh… quiet time
Saturday August 13th
8:00 am Breakfast
9:30-11:30 am Workshop
12:00 Lunch and live music with Dayna
1:30-3:30 pm Workshop
4:00 pm Plant Walk & Tour of Kinna Geggo Botanical Sanctuary
6:00 pm Dinner
7:30 pm Keynote Address with Christine Dennis
Blanket Market: barter, trade and sell!
9:00 pm Bonfire, live music with Dayna, story, dancing and sharing
11:00 pm Shhhhh… quiet time
Sunday August 14th
8:00 am Breakfast
9:30-11:30 am Workshop
12:00 Lunch and live music with Dayna
1:30-3:30 pm Workshop
3:30-4:00 pm Closing Ceremony
Sponsors:
We are grateful to our sponsors for Lady Slipper: A Gathering Woman and Plants. If you are interested in sponsoring us, please contact us at ladyslipper@everythingherbal.ca

Registration
Please note that space is limited (max 60 attendees). Registration is first come, first served.
If you have questions about Lady Slipper, please contact us at: ladyslipper@everythingherbal.ca
Click Here to Register!