Chile Pepper Medicine Turns Up the Heat
While on the quest for the shortest route to the East, Spanish navigators discovered the hot and fiery chile pepper. Abundant and adored by Caribbean natives, the conquistadors called it pimiento, the Spanish word for pepper.
Capsaicinoids are the naturally occurring compounds that give chile peppers pungency and heat. Every type of pepper has a unique taste – from slightly floral, fruity, sweet, and spicy to pungent – and each type has a heat rating that is based on the kind and intensity of the capsaicin it contains. For example, peppers that contain only nordihydrocapsaicin (NDHC) will present a mellow, warming effect that recedes quickly and lingers briefly at the front of the mouth. In contrast, the explosive heat and pungency of pomodihydrocapsaicin (HDHC) produces a strong numbing, burning sensation in the throat and back of the tongue that is more intense and lasts longer.
Chile heads (lovers of hot peppers) have long known that the hotter the chile pepper (and the more capsaicin it contains), the greater will be the endorphin rush they experience. Endorphins are produced by the pituitary gland and the hypothalamus – when released they cause a positive feeling in the body, similar to that of morphine. By triggering endorphins, capsaicins work as natural painkillers along with boosting memory function.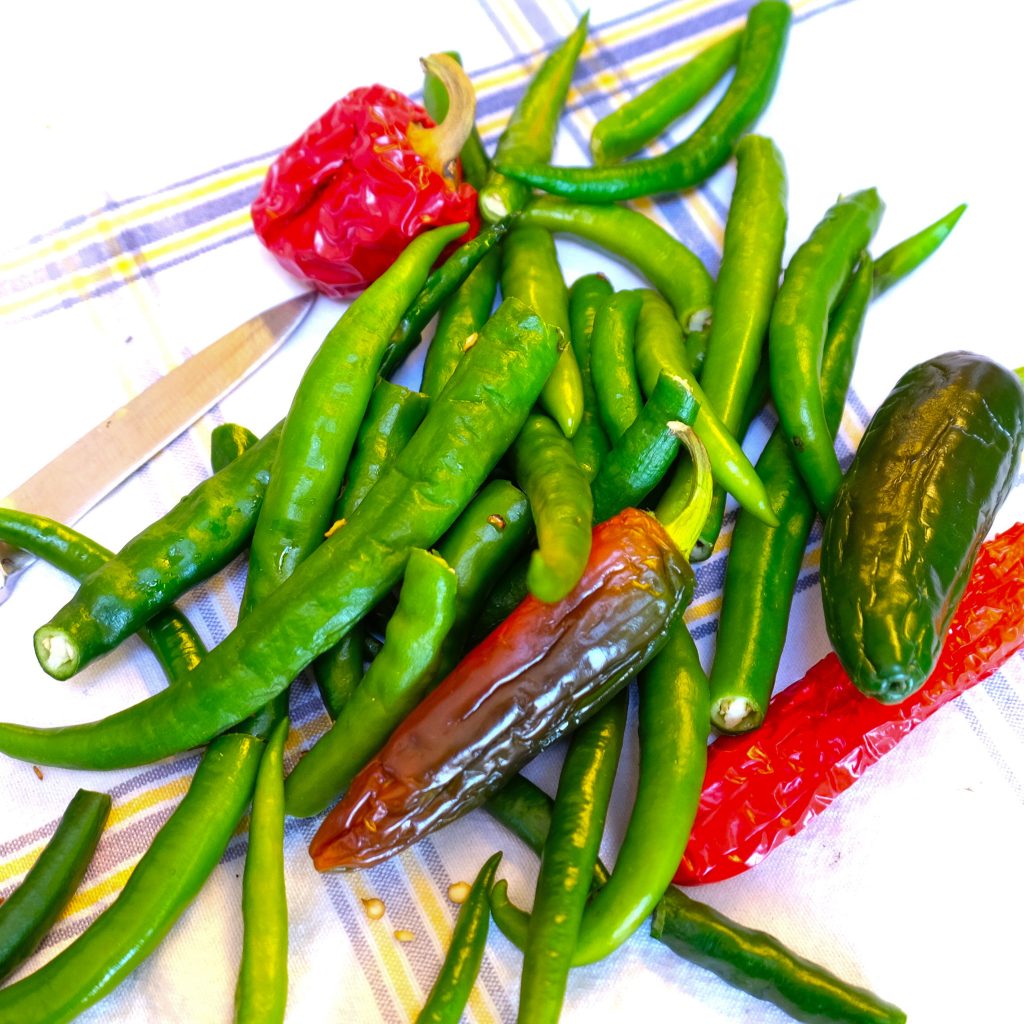 How to Gauge the Heat
Want to eat more chiles but are afraid of their blazing bite? I have two tips for helping you enjoy the incredible benefits of chiles.
First, get familiar with the Scoville Heat Unit (SHU) system of measuring the heat in chile peppers. The Scoville Scale is a standard measurement of the concentration of capsaicin (the constituent that causes the skin and mouth to tingle or burn) in every type of pepper and assigns it a number from 0 to 5 million.
Secondly, start cooking with peppers that are low on the Scoville scale and begin to work your way towards a higher rated pepper. Sweet bell pepper types rate 0 to 1000 Scoville Units, which means that they are delicious (red bell peppers are sweeter than green), with no discernable burning, but are not high in capsaicin. Hungarian paprika is only slightly hotter, with 1,500 units, but it imparts an apple note that is perfect for stew and goulash dishes, or in vegetable stir-fries. Poblano chiles and New Mexican types move up the scale to 7,000 SHU and are roasted or stuffed and baked for a mildly hot experience that dissipates quickly.
My goal, when I began to grow, buy, and cook with chile peppers was to become comfortable eating cayenne peppers, which flare from 30,000 to 50,000 SHU. This is a reasonable goal because we enjoy significant health benefits from adding one fresh (or dried) cayenne pepper to smoothies, soups, stews, stir-fries, or other dishes at least three times per week.
I'm happy to say that it didn't take long before I was sizzling my way up to Habanero type peppers, which register between 80,000 and 150,000 SHU. Then my friends at Shady Acres Herb farm in Minnesota sent me some Bhut Joloka (aka Ghost) chiles that they had grown. Although Carolina Reaper chiles register higher in SHU (1,600,000 to 2,200,000 SHU), Ghost chiles are still considered to be incendiary, combusting at 855,000 to 2,199,999 SHU. I dried my cache of Ghost red hots and sometimes, when I am feeling adventurous, I slip on a pair of disposable gloves, snip off a quarter-inch piece of that phantom pepper and dice it into teeny granules which then get added to a chowder or curry dish. It never fails to deliver the famous chile-rush.

Health Benefits of Cayenne
Being exceptionally high in vitamin A, which acts as an antioxidant to help fight aging and cell damage, cayenne peppers, and all others above or below them on the Scoville Heat scale, deliver an incredible array of healing gifts. Buy or grow them and use fresh, or dry and crumble them into all kinds of dishes.
Here is what you can ignite once you begin to enjoy the cayenne conflagration:
Anti-inflammatory action – reduces the pain and swelling of arthritis. Cayenne cream or salve is applied topically to treat arthritis and muscle pain

Lowers cholesterol – and triglyceride levels for heart health

Fights bacteria and viruses – with its high vitamin C content

Increases circulation – by improving blood flow and stimulating sweating (an important process of detoxification). A tea made of warm water, lemon juice, and cayenne pepper is an excellent morning beverage for total body health

Anti-fungal properties – soak feet in warm water with one tablespoon powdered cayenne pepper to help alleviate athlete's foot

Aids digestion – capsaicin stimulates the digestive tract and may give relief to people suffering from peptic ulcers by stimulating blood flow that nourishes the gastric mucosal membrane

Helps relieve allergies – and acts as a decongestant by stimulating the release of mucus from respiratory passages

Reduces blood clots – and can be used as a first response for wounds to stop bleeding
How about you? What varieties are you eating or using to make medicine?
Watch for my next post, Cooking with Cayenne. Meantime, here are some recipes that will warm and soothe:
---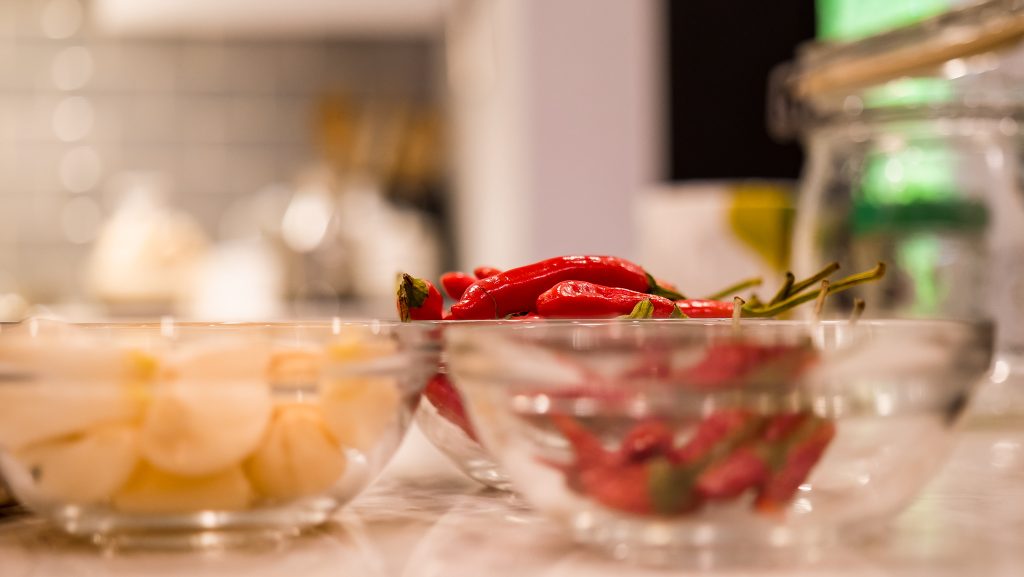 Harissa
A key flavouring and condiment in Middle Eastern and North African cuisine, Harissa is never far from a Moroccan, Libyan, Algerian, Turkish, or Tunisian table. In fact, it is the go-to seasoning for many cooks in the region. Often it is added to soup, stew and curry dishes or tagines, used with meatballs, or rubbed into kebabs and other meats before grilling. The main ingredient is cayenne (or other hot chile peppers) and while it is easy to make from fresh or dried hot chiles, it is also widely available in cans or tubes, or freshly prepared in tubs in Middle Eastern or North African markets.
Dairy products (in particular yogurt), and the starch in pastas and couscous, help to dial the heat down and so they are often paired with harissa and other hot chile dishes.
(Makes 1/2 cup)
Ingredients:
12 cayenne, serano, or jalapeno chile peppers, fresh or dried

3/4 cup boiled water

1 tablespoon cumin seeds

2 teaspoons coriander seeds

1 teaspoon fennel seeds

1 piece (2-inch) cinnamon, crushed

1/2 teaspoon fenugreek seeds, optional

2 cloves garlic

1/2 teaspoon sea salt

1/2 cup extra-virgin olive oil
Method:
Discard stems and seeds from the chiles. Using kitchen scissors, cut chiles crosswise into thin strips, letting them fall into a bowl. Pour water over top and soak for 30 minutes or until softened.
Meanwhile, in a small, heavy pan or spice wok, over medium heat, dry-fry cumin, coriander, fennel, cinnamon, and fenugreek seeds (optional) for three minutes, or until fragrant and light brown. Set aside to cool.
Using a small food processor or blender, chop the garlic with the salt. Drain chiles, discarding the soaking water (or reserving it for another use later). Add chiles to garlic and process until smooth. Add toasted spices and process to incorporate them into the mixture.
With the motor running, gradually drizzle in the oil through the opening in the lid, processing the mixture until the sauce is well blended to a consistency of mayonnaise.
---
Pat's Cayenne Fire Cider
The name sounds daring, and the brew is ablaze with the energy of healing ingredients. This natural sinus, cold and 'flu folk remedy has been home-brewed for eons by herbalists, naturalists, and anyone who has learned of its efficacy. Grated horseradish root, garlic, onion, ginger, and hot peppers are the main ingredients that are steeped in organic unpasteurized apple cider vinegar, but you can develop your own amounts and combinations. Before my horseradish plant grew large enough for me to actually dig the roots, I developed the following simple and very potent blend. Now I add the horseradish, but you can omit it if you can't find fresh root.
See the Resources section for a link to herbalist Rosemary Gladstar's Fire Cider method [2] and visit the Mountain Rose Blog [3] to read about this well-known herb supplier's Fire Cider.
(Makes about 4 cups)
Ingredients:
25 whole fresh cayenne peppers

1 head garlic cloves, peeled and sliced

1 cup fresh ginger, grated

3 – 4 cups raw unfiltered apple cider vinegar

Optional Ingredients

2 cups grated fresh horseradish

6 sprigs fresh rosemary, horehound, thyme, sage, parsley

2 onions, chopped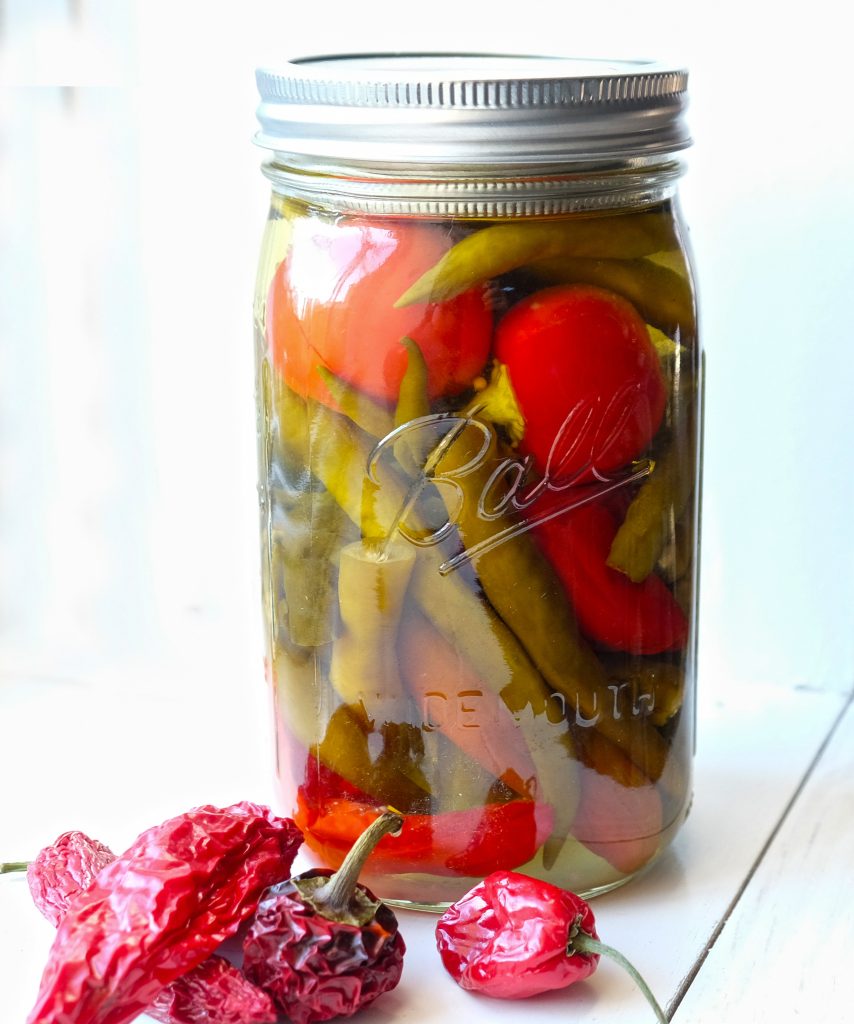 Method:
Clean and slit or halve the peppers. Loosely pack them into a one quart mason-style jar. Add garlic slices and ginger. Add horseradish and other optional ingredients, if using.
Fill the jar, covering the ingredients with vinegar, leaving a half-inch space.
Make sure the peppers are below the vinegar, and cap the jar with the 2-piece lid. Set aside in a cool, dark cupboard for a month or longer.
After steeping the ingredients, you can refrigerate the jar (although it isn't required). If you don't strain the vinegar, you can fish out, drain and use the chiles, garlic slices, and ginger in recipes until they are finished. Alternately, you can strain the vinegar and make syrup as follows.
To make a cough syrup: Strain the steeped vinegar into a 6-cup measuring cup, pressing on the solids to extract as much vinegar as possible. Discard the solids.
For every cup of strained vinegar, add 1/4 – 1/2 cup (to taste) liquid honey. Stir well or heat over low setting in a saucepan to melt and combine the honey. Pour into 1-cup jars, cap, label, and store in a cool, dark cupboard.
Serving suggestions for unsweetened steeped vinegar:
Take one tablespoon of vinegar in a glass of warm water with one to two teaspoons of honey every morning for its tonic benefits.

Substituting steeped vinegar in recipes that call for regular vinegar (salad dressing, dips, spreads, sauces, and other condiments) will infuse them with the healing benefits of Fire Cider.

Cough Syrup: Take one tablespoon at the first sign of a cold and repeat every two to three hours until symptoms subside.
---
Resources
[1] Tucker, Art and Thomas De Baggio, The Encyclopedia of Herbs. Portland, OR: Timber Press, 2009
[2] Rosemary Gladstar, video of her Fire Cider method
Pat Crocker cultivates cayenne and turns up the heat in recipes. Her newest book, The Herbalist's Kitchen is available on her website and at all major bookstores. Photographer, lecturer, and author of several award-winning books, including Coconut 24/7, Preserving, The Vegan Cook's Bible, The Vegetarian Cook's Bible, The Healing Herbs Cookbook, The Juicing Bible, and The Smoothies Bible, Pat would love to hear from you about your personal adventures with herbs. www.patcrocker.com
---
Blog photos provided by Pat Crocker
Header photo provided by Serena Mor
---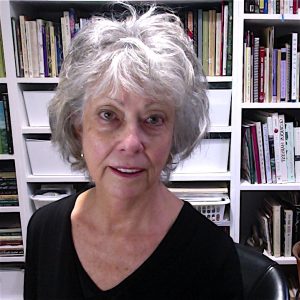 Pat has been a student of healing food and herbal wisdom for many decades. She has written 24 cookbooks including The Healing Herbs Cookbook, The Juicing Bible, and her newest books; Cooking With Cannabis and The Herbalist's Kitchen. Pat is a professional Home Economist (BAA, BEd) and she began her career in food as a high school foods teacher. She founded Crocker International Communications Inc., a niche food public relations company operating in Toronto.
All author posts
Subscribe to Blog via Email