Camp Information at a Glance
Cost: $300 plus HST
Where: The Ginkgo Tree, located on Dogwood & Brambles Farm.
When: August 6th-8th 2021
Accommodations: All participants are welcome to camp at the farm. Dogwood and Brambles farm is located in Cannington ON. Once registered, you will be emailed all the necessary location information.
Meals: All vegetarian (vegan friendly) meals will be provided from Saturday breakfast to Sunday lunch. There will also be a tea station open throughout the weekend. We encourage you to bring dinner or eat beforehand on Friday. A Friday evening snack will be provided.
OHA Educational Credits || Status: APPROVED: 10 Clinical/Educational hours for Ontario Herbal Association
SPONSORS:  Everything Herbal, The Ginkgo Tree and Faunus Herbs
Register Now!
Welcome to Herb Camp!
Join us at Dogwood & Brambles Farm for a special, intimate gathering of 50-60 herbalists. This full weekend offers the opportunity for clinical herbal training in a peaceful, beautiful farm setting. Throughout the weekend, you will have the chance to participate in four workshops, offered by a group of experienced practicing herbalists, each bringing their own style and approach to the practice. In small groups, you can meet, connect and share ideas with others in your field as you move through each workshop, and during the spaces in between. Saturday evening will feature a keynote address by herbal elder Nick Faunus of Faunus Herbs, followed by a bonfire gathering. The weekend will also include a plant walk through Penelope's beloved United Plant Savers' Kinna Geggo Botanical Sanctuary at the farm, as well as the chance to explore the gardens and the beautiful surrounding wild land on your own.
All participants will go home with a gift from our sponsor Faunus Herbs — $100 of professional products for your use!
---
Meet Your Teachers and Presenters

Abrah Arneson
Registered Herbalist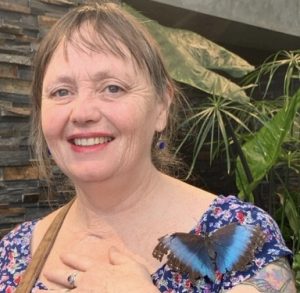 For most people there is an essential question in their life. This question is their beacon during times of transformation. Some would even say this question is their karma. Abrah's question is:
how can the intoxicating beauty of life co-exist with depth of despair suffering life can bring?
This question has led Abrah to work in hospice supporting the dying, train as doula to hold women in their labour, travel to all continents on this planet and spend a year in retreat in the Yukon wilderness. Abrah's practice of herbal medicine, she has been practicing for 15 years, has nourished this question and deepened her understanding of transformation from illness to health, from despair to hope and from disconnection to connection. Her experience with plant medicine has taught her many times that a single plant is much more than a remedy of a physical illness. Plant medicine sooths physical wounds, mends broken hearts and opens minds to the wonder of life. Abrah is the author of The Herbal Apprentice: Plant Medicine and The Human Being and the Herbal Apprentice Workbook. And currently runs a herbal clinic in Ottawa, Ontario and is available for distant consultation via Zoom. Abrah offers an herbal apprentice program in the Gatineau in Quebec.
Website: Home – Abrah Arneson (abraherbs.com)
Facebook: Abrah Herbalist in the Woods | Facebook
---
Penelope Beaudrow
Registered Herbalist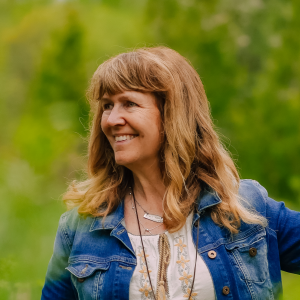 Penelope Beaudrow is a Registered Herbalist who has devoted the past 25 years to helping others foster deep and resilient connections with the living intelligence of the natural world and the regenerative, healing forces of plants and the medicine they carry. Penelope earned her Diploma in Herbal Medicine from Dominion Herbal College in British Columbia. She serves as Product Development Specialist and Herbal Educator at Faunus Herbs. She is also deeply engaged in in the field of herbal education, including in depth work with the Association for the Advancement of Restorative Medicine and The Ginkgo Tree Herbal Course. Penelope is deeply concerned with regenerative ecology as an integral component of the health and wellbeing of the earth and all of its inhabitants. She works diligently to reintroduce a wide variety of native, at risk and endangered plants at her sanctuary and farmstead and is engaged in significant re-wilding efforts.
The work that Penelope is engaged in every day aims to lay the foundations for a verdant, thriving, and viable future that upholds and works alongside the brilliance of nature. The path of earth stewardship has as its goal harmony, health and the peaceful coexistence for all beings. The transformations that Penelope has, and continues to witness through her careful and patient partnership with the green world have far exceeded her hopes and expectations; when the plants begin to speak, it's always best to listen, for the marvels that will unfold are sure to be beyond our wildest dreams.
Website: Home – The Ginkgo Tree
Facebook: The Ginkgo Tree | Facebook
Instagram: The Ginkgo Tree (@ginkgothetree)
---
Victor Cirone
 Registered Herbalist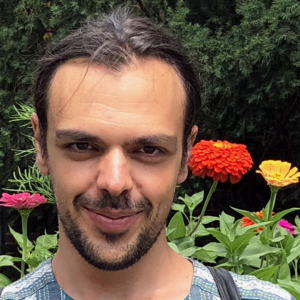 I am a practicing herbalist based in Toronto, Ontario and registered as a professional member with the Ontario Herbalists Association. My clinical practice is rooted in traditional Western herbal medicine, though I also draw inspiration from anthroposophy, Ayurvedic medicine, homeopathy, and depth psychology. In addition to herbal medicine, I also practice Marma Nadi Chikitsa, an ancient system of rehabilitative healing originating in India. I work with my patients in order to develop an understanding of health as a dynamic state of being which adapts to changing environmental circumstances and conditions. When we understand how the body and mind relate to the cycles and elements of nature, various disturbances and imbalances can be recognized before they reach the point of crisis. Herbal medicine is a vehicle through which we can move in the direction of wholeness and equilibrium, from wherever we are. Plant medicines work in concert with the body's own mechanisms and defenses. As an herbalist I am not interested in forcing the body to change; instead I work to support and facilitate the body's own innate healing capacities and potentials. Holistic herbal healing does not entail the suppression of symptoms. Rather, it involves developing a clear picture of the underlying patterns of dis-equilibrium and susceptibility to dis-ease that affect an individual. We work together from this understanding in order to arrive at a place of health, wholeness, and vitality.
Website: Victor Cirone – Clinical Herbalist (RH, OHA) – Victor Cirone – Herbal Medicine (victorcironeherbalist.com)
Facebook: Victor Cirone – RH, OHA – Herbal Medicine | Facebook
Instagram: Victor Cirone (@victorcirone)
---
Tamara Segal
Registered Herbalist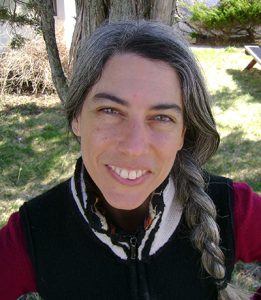 I have devoted my life to the study and practice of plant medicine for the past 18 years. I run a private clinical practice at my farm in Prince Edward County Ontario, where I also teach courses in herbal medicine, grow gardens that run wild with herbs and foods, plant and tend to the trees, and continually work to deepen my relationship with the natural world, sharing my heartfelt joy in this connection with anyone who will listen. My clinical practice (based in the teachings of traditional Western herbal medicine) is informed in part by the interplay of the elements (fire, air, water & earth) within all levels of life, and the many different ways that this interplay shows up in the people who come to see me for healing support. I am always seeking threads of similarity between the physical, mental & emotional characteristics of a person, and those of the plants we work with for medicine. This practice helps me to hone in on the undercurrents of health imbalances, which then gives me a sense of the most appropriate herbal medicines and healing practices to benefit a given person.
Hawthorn Herbals, Tamara Segal RH
Hawthorn Herbals (@hawthornherbals)
---
Keynote Speaker:
Nick Faunus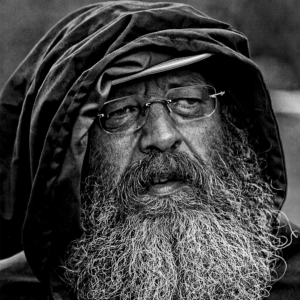 Nick Faunus has been involved in the herbs/natural foods/products industry since 1975. Originating from North Staffordshire in the U.K. he has lived and worked with his family on their herb farm in Ontario for the last 35 years. The farm and production facilities have been regularly third-party inspected and organically certified since 1986.
Nick is the founder of Faunus Herbs Inc. manufacturers of medical herbal products (capsules, tinctures, glycerites, ointments, etc.) sold through established medical distributors throughout Canada, the U.S. and around the world. Faunus Herbs grows, produces and manufactures hundreds of products and formulations distributed to thousands of health care professionals everywhere. He has developed formulae and products for some of the most high profile medical distribution companies in North America.
Nick also manages to find time for his many hobbies, which include music (listening and playing), reading, perfumery, gourmet cooking, and supporting planet positive causes.
---
Workshops
---
The Art of the Intake
with Tamara Segal
The initial consultation is your main opportunity to gather as much information as possible about your patient. In addition to taking in their health concerns, you will want to gain peripheral details, delve deeper into their history and possible root causes, and get a sense of various influences in their current life and environment that may have a significant impact on their condition. You also want to get a general sense of the person as a whole, in order to have an idea of the healing approaches that are likely to have the greatest impact for them. In this workshop, we will look at, and practice various ways of taking in information on many levels, from practical to intuitive, finding threads and currents to follow, and honing in our senses to the key details of what is being presented to us.
---
Getting to the Root
with Abrah Arneson
The essence of clinical herbal medicine is holistic medicine. The essence of holistic medicine is understanding the multidimensional relationships involved in the expression of health challenges your patients struggle with, as well as the complex medicine plants carry. The purpose of the intake is to gather information in order to begin to build a holistic understanding of the patient's health challenge. This workshop helps you to organize the information you gather during a consultation within a holistic framework, and from there, to build a protocol to begin to help your patient feel better. Abrah, using case histories, will show you a method to organize the key information gathered from the consultation, and choose herbs without losing a sense of the whole person, nor the whole herb.
---
Materia Medica in Practice
with Victor Cirone
The ongoing study of materia medica is central to any successful herbal practice. It stands at the core of what we do as herbalists. In this workshop, materia medica will be explored from the perspective of clinical practice. How do we come to understand the affinities that our herbs have to different constitutions, patient presentations and complaints? What are some of the strategies that we can use to come up with effective and reliable remedy differentials and selection? How can we learn to match the actions, picture, or personality of a given herb, to the image that the patient who has come to us for healing presents to us? Drawing on case studies, a selection of herbal remedies will be differentiated and discuss based on specific indications. Appropriate herbal formulation and methods of administration will also be considered.
---
Boundaries are Everything
with Penelope Beaudrow
Keeping healthy boundaries can be difficult in our personal lives but keeping professional boundaries can be extremely challenging. We will discuss legal, ethical and plant boundaries that should be applied in your clinic and apothecaries. Boundaries are the framework with which the clinician/client and the clinician/plant relationship occurs. Boundaries make the relationship professional. This discussion will take place in a relaxed, outdoor setting ~ in the safety of our botanical sanctuary. What better place to discuss the difficult task of setting boundaries?
Schedule 
Friday August 6th
4-7 pm ARRIVAL, registration, set up tents and settle in.
7:30 pm Opening Ceremony
8:00 pm Introductions and "Ask the Herbalist" Round Table
Saturday August 7th
8:00 am Breakfast
9:30-11:30 am Workshop
12:00 Lunch
1:30-3:30 pm Workshop
4:00 pm Plant Walk & Tour of Kinna Geggo Botanical Sanctuary
6:00 pm Dinner
7:30 pm Keynote Address with Nick Faunus
8:30 pm Bonfire (with song, story and sharing)
11:00 pm Shhhhh…quiet time
Sunday August 8th
8:00 am Breakfast
9:30-11:30 am Workshop
12:00 Lunch
1:30-3:30 pm Workshop
3:30-4:00 pm Closing Ceremony
Sponsors:
We are grateful to our sponsors for Clinical Herb Camp. If you are interested in sponsoring us, please contact us at herbcamp@everythingherbal.ca
Registration
Please note that space is limited. Registration is first come, first served.
If you have questions about Clinical Herb Camp, please contact us at: herbcamp@everythingherbal.ca
Register Now!